Getting to know Santa Monica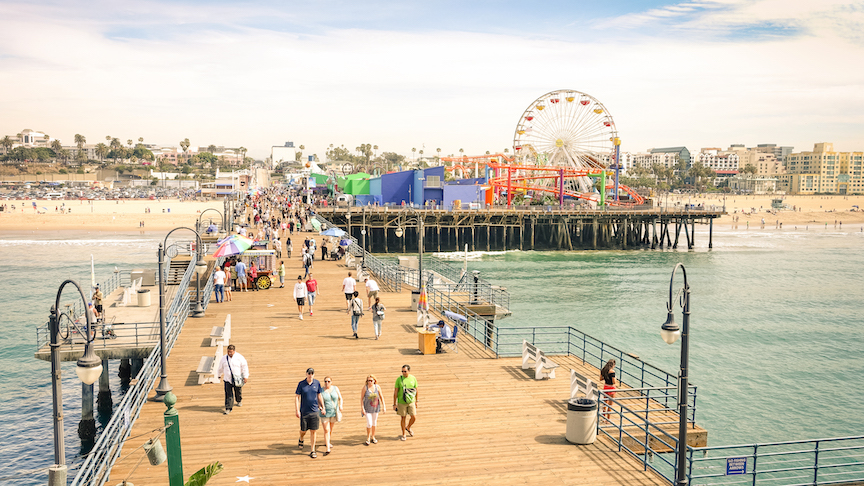 The Ultimate Guide to Moving to Santa Monica
This seaside city is named after Saint Monica, the mother of Saint Augustine, but the reason why remains undetermined. Santa Monica is filled with beautiful people, populated beaches, upscale shopping, and lots of fine dining. Its bustling pier, complete with iconic Ferris wheel and amusement park attractions, paired with clean streets, great weather, outdoor malls, and accessible oceanfront make it a destination known throughout the world.
WATCH NEIGHBORHOOD GUIDE: Santa Monica
THE NEIGHBORS
A diverse crowd of students, families, surfers, and entertainment industry pros.
WHAT TO EXPECT
Sunsets on the boardwalk, outdoor dining, and weekend mornings at the beach.
THE LIFESTYLE
Vibrant, cultured, and low-key luxe.
UNEXPECTED APPEAL
World-renowned designers and endless retail.
THE MARKET
Expansive single-family homes and contemporary apartment complexes.
YOU'LL FALL IN LOVE WITH
Sunshine, ocean breezes, and idyllic views as far as the eye can see.